Misguided Impressions About Real Estate Agents
More often than not, the general public think of Real Estate agents are, well, used car salesmen, that they're only in it for the commission, or agents make insane amount of money. But that doesn't mean the customers are doomed to deal with these "blood sucking" agents.
The truth is, most agents do care about their clients. Of course, like in any other industry, there will be bad apples who ruin it for everyone else. In this day and age where people are more savvy when it comes to buying because of technology, it is in the agents' best interest to build a lasting relationship with their clients.
Being a Real Estate agent is hard work. To be a good agent, one must be an expert, if you will, in today's market in the respective state and county and city where you want to buy your home, as well as in negotiating. When a buyer finds "THE DREAM HOME," you will need analysis, data, research, understand the contingencies, among many other mind numbing processes that entails a real estate transaction.
It's true, a good Real Estate agent can make a really good living doing it, but it's not an overnight affair. In fact, there will be months after months of scraping by before an agent actually build a decent pipeline to earn a living. Furthermore, while we do enjoy a good commission, we also want referrals from clients to keep our clientele growing, and one of the major way of getting solid referrals is by keeping our clients extremely happy.
To learn more about how to become a Real Estate agent, please visit www.123nationwide.com and click "hiring" tab.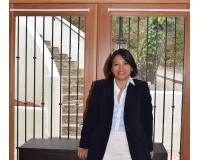 Author:
Alessandra Imanabadi
Phone:
510-504-2528
Dated:
March 19th 2018
Views:
2,820
About Alessandra: Hi, this is Alessandra and I have been practicing Real Estate for over 15 years because I truly love...