Apr 21 2015 7658 1
Real Estate: Why Buy Now?
Recently I was talking to a friend of mine about today's current real estate market. She knew what I did for a living and asked me. "Why should I buy real estate now? The market is too high. In another year or two when the interest rates go up, prices will come crashing down, then I can pick something up at a bargain price!" She was so impassioned with her logic I almost didn't have the heart to burst her bubble. However, I had to be a true friend and let her know the facts.
On the surface her reasoning seemed sound. Inevitably the interest rates will go up, no one really questions that. However... when rates will go up is anyone's guess, and while there is speculation, nobody can say for sure. In looking at property values going through the roof in today's market, one has to ask themselves why? Simply put, the cost of borrowing money is so low... today. We must also keep in mind today is not tomorrow and as previously mentioned, rates will go up.
As I explained to my friend, buying now is the best time because financing now can secure a low interest loan that will be a hedge against future inflation and interest rate increases. "What kind of rates are available today?" she asked. Under the right conditions people are getting rates anywhere from 3.25% - 4.25% or even lower depending on various factors. The point being, you can actually save money over the long haul off a 30 year fixed loan by buying/borrowing now at a lower interest rate than waiting for the prices to come down (Which is no guarantee or to what degree) than buying/borrowing at a lower price in the future but at a higher mortgage interest rate.
To make the point even more clear for my friend, I put things in a mathematical perspective considering the following two scenarios:
1) $600K @ 4% = $1,031,217 total cost of the loan. Total interest paid = $1,031,217 - $600,000 = $431,217 over 30 years, with a monthly principle and interest payment of $2864
2) $550K @ 7% = $$1,317,299 total cost of the loan. Total interest paid = $1,317,299 - $550,000 = $767,299 over 30 years, with a monthly principle and interest payment of $3659
After using the following example to illustrate the point, I was able to tell her, "So waiting to get a lower price is viable BUT it will not necessarily save you a dime or even worse cost you a bundle!"
We got her pre-approved the next day.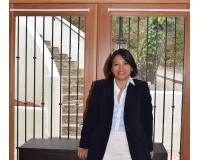 Author:
Alessandra Imanabadi
Phone:
510-504-2528
Dated:
April 21st 2015
Views:
322
About Alessandra: Hi, this is Alessandra and I have been practicing Real Estate for over 15 years because I truly love...