Beating The Boom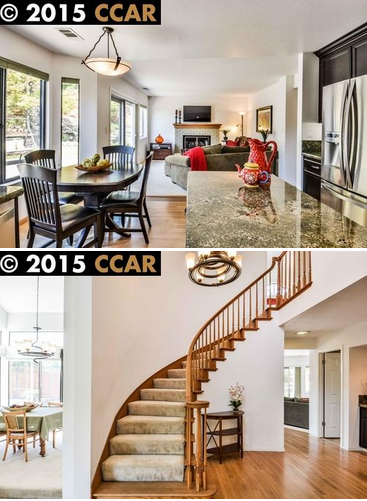 It's certain that the Real Estate market - especially in certain areas - is really gaining serious momentum, as legions of qualified buyers vie to take advantage of historically low interest rates. This tremendous influx creates the imbalance in supply & demand that causes bidding wars and catapaults sale prices, raising regional property values. The good part about this is that if you already own, the spike in value fattens your portfolio with luscious amounts of equity. If you're aspiring to own, however, it could mean paying a great deal more for properties that have already ballooned in price. Fortunately, in a market climate where a price explosion may be as sudden as the next firecracker blasting it's boom on a 4th of July evening, there are still areas where the fuse may be lit, but there's still time to ride the next rocket into the night sky before the bang.
Boasting over 2,350 sq/ft of living space, with 5 bedrooms & 3 bathrooms, a 3-car garage and an in-ground pool/spa combo in a very roomy backyard, this Contemporary queen is nestled comfortably in Pleasant Hill's Valley High neighborhood, and is the 'case & point' example of a property primed to shove large amounts of equity into your pocket, priced to sell at only $845K. Sitting basically at the mouth of two cul-de-sacs, this neighborhood champion property sits just off of Morello Avenue, not far from Chilpancingo Pkwy (which turns into Concord Ave, then Galindo, then Monument Blvd). Resting west of 680, south of Highyay 4 and north of Taylor Blvd. (which becomes Willow Pass Rd.), its residents are close enough to partake in all the action, but just far enough from to avoid all the noise. It's flanked by nature on every side, anchored by Hidden Lakes Park, Paso Nogal Park, Hidden Valley Park, Briones Regional Park, and the Contra Costa Golf Club at Golf Club Rd. is literally within a 9-iron's driving range!
This is the perfect area for everyday life. This quaint neighborhood is surrounded by a multitude of Elementary Schools: Valhalla, Hidden Valley, Gregory Gardens, John Swett, John Muir, Sequoia, and Meadow Homes; There are also several Middle Schools nearby: Valley View, Glenbrook, Sequoia, Foothill, Oak Grove; and there are also multiple High Schools to chose from: College Park, Alhambra, Northgate, Mt. Diablo, Ygnacio Valley, and of course Carondelet (all-girls) and De La Salle (all-boys), the historic football powerhouse. You're only seconds from Concord, Walnut Creek and Martinez, while Pittsburg, Antioch and Hercules are each within a very comfortable driving distance. You're also neighbors with the Sun Valley Mall, Fry's Electronics, John Muir Medical Center, Waterworld California, Buchanan Field Airport, the Concord BART Station, and historic Solano Theater, which is one of the last surviving drive-in movie theaters left in California.
Obviously, this home is set perfectly beside a thriving community area primed for explosion once more people realize that this kind of value is tucked away here. This home will probably gor for about $1Million after all final offers have been written - maybe more - and if other homes in the neighborhood do their part to elevate the property values there, everyone in Valley High could soon be thanking their lucky stars for the cushion of equity they find themselves sitting on.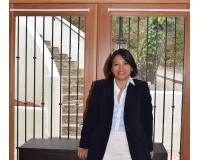 Author:
Alessandra Imanabadi
Phone:
510-504-2528
Dated:
June 17th 2015
Views:
373
About Alessandra: Hi, this is Alessandra and I have been practicing Real Estate for over 15 years because I truly love...