Buyers First Shot At Buying REO Homes


Watch the first 2:30 mintues of this video, you'll be happy to hear the news!






Summary:
Federal Housing Finance Agency released a notice directing lenders not to sell distressed Fannie or Freddie Properties to investors unless they do two things first;
1. Lenders must take every possible step to allow the current owner to stay in the house.
2. If the property gets turned over to either Fannie Mae or Freddie Mac as part of their REO Inventory. New owner-occupantsproperty buyers" primary residence" will have up to 20 days to buy the property. After20 daysinvestors will have an opportunity to buy the property
Non-Performing Loan (NPL) Sale Requirements Click on the link: http://www.fhfa.gov/Media/PublicAffairs/Pages/Non-Performing-Loan-(NPL)-Sale-Requirements.aspx
For more information on how to obtain REO property info, contact Izzy Rodriguez at 408-223-5629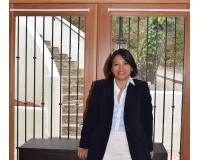 Author:
Alessandra Imanabadi
Phone:
510-504-2528
Dated:
April 2nd 2015
Views:
432
About Alessandra: Hi, this is Alessandra and I have been practicing Real Estate for over 15 years because I truly love...