Buyers Guide
How To AVOID Common Mistakes Of House Buyers

Purchasing a property is extremely simple even in sellers' market if you do know your ABC. Since we do this every day with hundreds of client you may want to consider our suggestions and capitalize from other's experience. When you decide to buy a house or condo, you may end up wasting a lot of time, getting frustrated when someone outbids you, or even feel it is impossible to keep up with the crazy market of Bay Area. Here we want to make it simple and clear for any buyer to follow the procedure. We can break the whole process down into 3 main steps. Ignoring and bypassing any of them will cost you and us a lot of time and energy, if not money.
I. Define and separate your "WISH LIST" from "MUST LIST"
It is important to know what you are willing to compromise or not, i.e. take a half bathroom vs. full one in order to get the property that you want. So have a good heart to heart discussion with all parties in your household and do Know the difference between your "MUST LIST" and your "WISH LIST", because most of the times buyers have not defined their list of flexibility.


II. GET PRE-APPROVED vs. pre-qualified
A written Pre-Approval vs. pre-Qualification or even worst having a verbal confirmation from bank will lead you to a lot of frustration, surprises at the time of closing, and more importantly you have nothing in your hand to compete with CASH BUYERS. But since your file has been pre-approved you clearly know what is needed to be funded. Often a mortgage broker is willing to do go through all the extra work and extra costs in hope of earning your business.
This Article on Wall Street Journal about the benefits of working with a mortgage broker may help you as well:
http://online.wsj.com/articles/SB126279814595718079
III. GO SEE HOMES NOW
Every week more than 500 new properties come to the market and over 500 sales are sold. For most of my clients a house is the biggest single item they will be purchasing in their lifetime; so you must take it seriously and dedicate enough time to what you want. No one can find your dream home unless you are most clear about what you want. Often clients use adjectives like
beautiful
home; we had clients that we've showed them a $7,000,000 home and they didn't think it was beautiful enough. so you must work with your agents simply because it is going to be your dream home.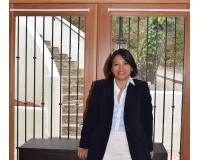 Author:
Alessandra Imanabadi
Phone:
510-504-2528
Dated:
November 25th 2014
Views:
449
About Alessandra: Hi, this is Alessandra and I have been practicing Real Estate for over 15 years because I truly love...