Do Not Let Your Luck Run Out
The 30-year fixed mortgage interest rate is currently still below 4%. Many buyers may be on the fence as to whether to act now and purchase a new home, or wait until next year, believing they still have time to lock in a low rate.
If you look at what the experts are predicting over the course of the next 12 months, it may make the decision for you.

Predictions for 2016 2Q: Click on the link

4.2% -Fannie Mae
http://www.fanniemae.com/resources/file/research/emma/pdf/Housing_Forecast_022615.pdf
4.7% -Freddie Mac
http://www.freddiemac.com/finance/pdf/march_2015_public_outlook.pdf
4.9% -Mortgage Bankers Association
https://www.mba.org/Documents/mba.org/files/Bulletin/InternalResource/Economic%20Forecast%20Feb%202015.pdf
5.3% -National Association of Realtors
http://www.realtor.org/sites/default/files/reports/2015/embargoes/phs-02-27/forecast-03-2015-us-economic-outlook-2015-02-27.pdf

Even an increase of half a percentage point can put a dent in your family's net worth.


Let's look at it this way…
The monthly payment (principal & interest only) on a $250,000 home today, with the current 3.86% interest rate would be $1,173.
If we take that same home a year later, the Home Price Expectation Survey projects that prices will rise about 4.4% making that home cost $11,000 more at $261,000.
If we take Freddie Mac's rate projection of 4.7%, the monthly mortgage payment climbs to $1,354.
Some buyers might not think that an extra $181 a month is that bad. But over the course of 30-year mortgage you have spent an additional $65,160 by waiting a year.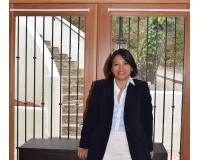 Author:
Alessandra Imanabadi
Phone:
510-504-2528
Dated:
March 17th 2015
Views:
412
About Alessandra: Hi, this is Alessandra and I have been practicing Real Estate for over 15 years because I truly love...