Fanning The Flames
SIMMERING TO A BOIL: Summer is swiftly approaching, and as it's warmer temperatures will soon be upon us, the Real Estate market is already beginning to catch fire. It's a seller's market right now, and with interest rates at a 40-year low, the market has become flooded with qualified, loan-approved buyers. This assures just about every seller that they'll receive multiple offers on their property, and their counter-offers create a virtual tug-of-war to see who's willing to jump the highest to win their property - that's a great problem to have if you're selling - and the intensity will certainly heighten as the market infernos! If you're buying, however, taking ownership of your dream home in today's market may prove to be quite a daunting task if you're not properly prepared.

KNOWING WHERE YOU ARE IN THE PROCESS: Being pre-qualified is nowhere near good enough to compete in the market as is. The market is so hot right now that homeowners are being onsloughted buy offers from APPROVED and PRE-APPROVED buyers. For you the buyer, this means that your competition already has their financing in place or solidified. They're prepared to outbid you for the home they want, knowing exactly what they can afford and how much leeway they have above the asking price to outbid other offers. If you haven't collected your necessary financial documentation and talked with a lender to get the facts on your buying power, you're missing a key component to acquiring the property you want - you're missing the money- and without that, cash buyers and those with approved loans will beat you to the punch everytime, buying your dream home right from under your nose, leaving you powerless to stop them. Here's what you need to do...
GET YOUR DUCKS IN A ROW: Know what documents & information your lender needs to be able to accurately qualify you and substantiate your buying power; the basics they'd need from each person signing on the loan include: last two months of bank statements, last 2 years' income tax returns, and your most recent paystub showing your current year-to-date (YTD) income. Your financing and your purchase may each be conducted through separate entities, but it's far less frustrating to accomplish when working with a "one-stop-shop." Companies like like Nationwide Fine Homes - with their own in-house lenders - can do it all for you, or they can work with what lending you've acquired and simply help negotiate your home purchase for you. Viewing homes without having your funds/financing ready to write offers when you find the perfect place will leave you out in the cold when these market and summer temperatures cool back down, while someone who had their i's dotted and t's crossed beforehand is cozily cuddled-up in the home you hoped for.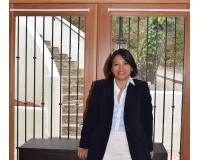 Author:
Alessandra Imanabadi
Phone:
510-504-2528
Dated:
May 28th 2015
Views:
258
About Alessandra: Hi, this is Alessandra and I have been practicing Real Estate for over 15 years because I truly love...