It Really Is About You
It really is about you. That is to say your home, your choice and ultimately your money is on the line. If a mistake is made or something is done that is not in your interest, you are the one who is on the hook regardless of any recourse options available. With that in mind, perspective buyers and sellers need to formulate strategies for their transactions around what works best for them. Understanding this paramount dynamic is crucial when selecting the right people for the right situation.
Real Estate and/or Loan transactions can best liken to airplane flights, sometimes you hit turbulence, sometimes they get bumpy. Now it doesn't mean the plane is going down thank heavens but it does mean there may be hiccups along the way. Clearly in those types of situations, you not only want but need the best pilot available to guide your flight through the rough patches to the calm blue and dare I say friendly skies. When a plane ride gets rough, a good pilot will always keep the passengers and crew apprised of the situation, reassuring everyone that everything is under control.
Your Realtor or Loan Officer is like that pilot guiding your transaction from start to finish. Your agent is your pilot flying you through your transaction and should be keeping you informed every step of the way. You should have little to no questions as to what the current status of your transaction is. Usually, the less questions you have to ask, the better your agent is keeping you informed. However if the need arises for questions, never feel in any way like you can not reach out and ask. If you feel you are burdening your agent with too many questions, than your agent may be the one who is not handling your situation correctly.
I always tell all my clients, NEVER feel any hesitation in contacting me about ANY questions you have about your transaction. I, like the pilot, am here to ensure you have a smooth flight, and a seamless transaction that gets your from where you were to where you want to be. If your agent is not giving you the same feeling, let them know. If they still don't fix what is wrong, than good agents like myself are always a phone call away.
It is important to remember that a majority of agents that last in this industry do so because they have these their client's interest at heart. If they didn't they would be drummed out via lawsuits, lack of referrals or what have you. Sometimes, however good agents can make mistakes, and regardless of their intentions, you should not have to be the one burdened with their short comings. So always remember, it really is about you and what works best for you. Find an agent you are comfortable with and please keep in mind that when it comes to questions, there is no such thing as a bad or a stupid one, EVEN IF it has been answered previously.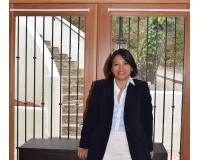 Author:
Alessandra Imanabadi
Phone:
510-504-2528
Dated:
April 22nd 2015
Views:
481
About Alessandra: Hi, this is Alessandra and I have been practicing Real Estate for over 15 years because I truly love...