May 5 2015
FINALLY, IT'S OVER!!
The "Fight of the Century," which really just ended up being the "skirmish of the evening," ended in tremendous anti-climactic fashion, as many of us may well have predicted. Floyd Mayweather defeated Manny Pacquiao in the boringest (I know that's not a word) unifying title fight the world may ever witness. Quite over-hyped and oversold, the bout definitely under delivered, as the MGM Grand Garden Arena was packed with countless A-list stars, the Pay-Per-View event aired in a record number of homes worldwide, yet neither fighter was ever in any danger of having his night ended early - not even remotely close. #superlame
I was disappointed just to have wasted my time, gas and energy driving from my home in Richmond, CA to my Uncle Artie's in Hayward to join friends & family in viewing the pointless grudge match, but when all the commotion (none of which happened in the ring) had come to an end, and all the guacamole dip & refreshments had been devoured, I took a moment and gazed at the surroundings of my Uncle Artie's house, and I thought to myself, "This house is GORGEOUS!" It had been the entire time, but had gone under-appreciated with all minds focused on the food and the fight. I never would have paid to have a Floyd Mayweather fight on Pay-Per-View at my house - Uncle Artie even regretted the kick in the pocket - but I imagined hosting the next big event at my own home one day, and maybe you dream of doing the same thing when you're finally in the home of your dreams.
That doesn't have to be a dream that you put off any longer, and Nationwide Fine Homes is here to help you realize that dream sooner than you may think. Our team of realty and lending specialists are here to help you identify your possibilities, and to provide our most diligent efforts in helping you finally jingle the keys to your own new home on your key ring in the very near future. Whether it's the next big boxing match, the Superbowl, or maybe The Walking Dead season finale, allow Nationwide Fine Homes to be the reason why the people in your world come enjoy the moment and create the memories at your home.
We'll help make your dream your reality.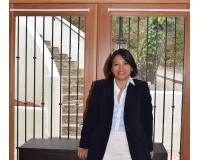 Author:
Alessandra Imanabadi
Phone:
510-504-2528
Dated:
May 5th 2015
Views:
230
About Alessandra: Hi, this is Alessandra and I have been practicing Real Estate for over 15 years because I truly love...