May 7 2015 7658 1
BRING THE HEAT!!
I haven't tuned in to any weather forecasts recently, so it puzzled me today when I stepped out of the office on my lunch break to find the parking lot being pelted with raindrops, and after such a gorgeous sunny drive to work this morning - I never saw it coming! It was a minimal amount of rain, but I had left my car windows cracked to make sure it wasn't sweltering on the inside at departure time, so I had to endure a few drops on my balding head to go "batten down the hatches." I've experienced much worse, waking up on Miami (FL) mornings to "sheets" of rain, getting drenched down to my undies in seconds while trying to attach my Jeep Wrangler doors I had left off the entire night as I cruised the strip on South Beach. That wonderful, year-round warmth came with a price - DOWNPOUR - which mostly happened during the summer's hurricane season, but you get used to it... it's only water. I'm just glad it wasn't rainy and cold, like we endure here on Bay Area rainy days. My threshold for cold has been tremendously decreased after living in South Florida for 4 years, and I realize I need to live in a place with consistently comfortable temperatures.
As I reminisced on my prior tropical life, I thought about places here in the San Francisco Bay Area where I've experienced the warmest living, and the southern coast of Suisun Bay immediately comes to mind. I grew up visiting my cousins and aunts in Pittsburg as a youth, and I spend time in Antioch now, visiting my bff who just relocated there from Oakley, and another cousin and his kids. I spent some of my adult life living & working in Concord, where you'll find the best orange flesh melons in California at the Farmer's Market on Willow Pass Road on Friday afternoons. On summer nights in this area, which spans from Martinez to Oakley, I'd drive my Jeep Wrangler top-off and doorfree the entire night, unconcerned about the temperature until my drive home, feeling the noticeable drop in degrees as I approached the Appian Way overpass on I-80 heading back home to Richmond. I knew then that if I'd been a permanent resident, I wouldn't need my Jeep top on until the winter time!
If you're like me, and waking up to cold, dreary days makes you not even want to leave the house, know that there are places in the Bay Area that are perfect for you to live. Of course, living in The Bay means dealing with an array of weather conditions whatever your locale, but the key is consistency. As a region, The Bay Area boasts some of the best weather and temperatures in the world, and we're blessed to call this place home. There are, however, sweet spots, places where you can plant your roots, spread your leaves, and experience a life with more sunshine, more warmth, and more consistently enjoyable weather than you would living in other places. Concord, Pittsburg, Antioch, Oakley - this prime stretch of land is right where you wanna be if you hope to minimize the presence of goosebumps in your life, and spend your days waking up with the sun shining on your face.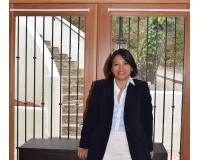 Author:
Alessandra Imanabadi
Phone:
510-504-2528
Dated:
May 12th 2015
Views:
390
About Alessandra: Hi, this is Alessandra and I have been practicing Real Estate for over 15 years because I truly love...