Purple Pipes Setting The Trend
As everyone in California is most assuredly aware. We are in a severe drought. What many people may not be aware of, is some of the latest innovations coming online to alleviate the burden of supplying potable water to the state's residences.
Purple Pipes or Purple Piping is not a new idea in commercial real estate development but is somewhat new to the residential side of construction. What is Purple Piping? Simply put it is construction of non potable or drinkable water to and for uses that do not require drinkable water. The toilet is the best example. Your toilet is using an average of 1-3 gallons of potable water per flush. Yet none of the water used needs to be consumed by people, this is a complete waste of perfectly acceptable drinking water. In this time of drought that is really not a good idea.
No one has a crystal ball but the drought is probably not going to last forever. However, regardless of the water situation in the future there is just no reason to take perfectly good drinkable water and waste it for none consumable purposes. Our drinking water should be reserved for ourselves to actually drink, and bathe in, not for flushing toilets or irrigating gardens.
Waste is a bad concept in any form regardless of whether or not an abundance exist or to what extent. Purple Piping is a good idea for that reason alone.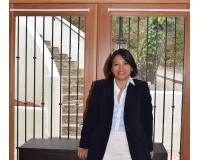 Author:
Alessandra Imanabadi
Phone:
510-504-2528
Dated:
April 24th 2015
Views:
422
About Alessandra: Hi, this is Alessandra and I have been practicing Real Estate for over 15 years because I truly love...