The Allure Of Danville
Destination & Design
Certain markets uphold a mystique, a reputation - an expectation that the atmosphere and environment will be enjoyable, safe and fulfilling, and that what you'll find there will be of the utmost quality, finely crafted with the type of precision & excellence that I imagine the Pharoahs of Egypt would have required. In such markets, the word luxury, though evidently accurate, can almost be considered an understatement, as is the case with this extravagant Mediterranean home on Laurelwood Drive. It's just one of many examples of the magnificence designers poured into building not only a town almost completely secluded by from view by perfect geographic placement, but a place where the residents live in edifices of grandeur on gorgeous estates, in a place safe enough for your Teacup Yorkie to protect you while out on wonderful walks!
If you've never seen a bathroom with a fireplace adjacent to the bathtub, then wow yourself with this innovation in home planning - yes, you can enjoy wine & cheese while soaking in a steamy bubble bath with a toasty fire brilliantly warming the ambiance. Campus-like properties allow capacity for much more than just the simple backyard pool, as aquatic playgrounds are surrounded by plenty of entertaining space for momentous occasions and family gatherings. Of course, these amenities are all merely accessories to the marvelous, million-dollar designer homes they adorn, and this is only scratching the surface of what lifestyles those living in this estuary of wealth enjoy every day.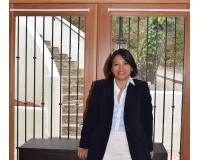 Author:
Alessandra Imanabadi
Phone:
510-504-2528
Dated:
August 14th 2015
Views:
849
About Alessandra: Hi, this is Alessandra and I have been practicing Real Estate for over 15 years because I truly love...