The Bay Area Is BOOMING
Did you know that San Francisco, San Jose, Oakland and the surrounding metro areas are the fastest moving markets in the nation? That's right the NATION! That is HUGE!! People are not waiting to jump in and purchase their homes. They see something they like and they are getting it before someone else does.
Buyers beware, the home you are looking at has a "shelf life" of about 3 days and that's it! As stressful as home-buying can be in a market that is the hottest in the nation, you have to be fully prepared! Here are some good tips to get you ready to enter the buyers world:
1. Strengthen your credit score - pull your credit report to make sure you are not being penalized for old, settled accounts
2. Figure out what you can afford - be realistic about this. You don't want to get in over your head. A safe formula is that your home expenses should not exceed 28% of your gross monthly income.
3. Save for a down payment and closing costs - you have saved for the down payment but make sure you have an additional $4,000-$5,000 to cover those costs as well
4. Make sure to have a savings account - this is a security blanket. you never know when some unexpected home expense will come and you have to shell out $500 for a plumber
5. GET PRE APPROVED - This only helps you better when you start looking! It like have a check that you are ready to cash!
6. Buy a house you like - make sure that when you walk in that perfect house it is something that you like! Remember you have to live there!!
Remember these 6 tips and you are on your way to home ownership! Happy Hunting!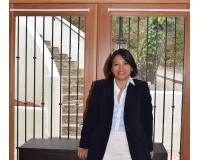 Author:
Alessandra Imanabadi
Phone:
510-504-2528
Dated:
July 11th 2015
Views:
597
About Alessandra: Hi, this is Alessandra and I have been practicing Real Estate for over 15 years because I truly love...