The Beauty Of Urban Design
NEW AGE ARCHITECHURE

At a time when market prices are elevating, and the average listed home is selling well above asking price within only days of hitting the market, it would be nice to feel like you got something special out of the deal after battling with other would-be buyers to finally win ownership; at the very minimum, it may be nice to feel like your home stands out among the rest. This could be achieved with a vibrant paint color, or a gorgeously landscaped yard, but quite possibly the easiest way to accomplish this may be to purchase a home already designed to create that effect and feeling, and the Modern/Urban style home is exactly that.

This exquisite Modern jewel at 2040 6th Street in Berkeley is certainly the textbook description of standing out. In a part of town where the average home certainly shows its age, no other house on the block - or neighborhood, for that matter - comes even remotely close to rivaling this gorgeously designed piece of Urban eye-candy. Listed at $995K with 4 bedrooms and 3 bathrooms, this prize property is built for family volume, and is fitted with an entertainable backyard nustled comfortably between its detached garage. There's also a roomy balcony off the master bedroom that's excellent for sunbathing out of neighbor eyeshot.
Perfectly positioned for Bay Area access, this home sits only blocks away from Hwy 80, the North Berkeley BART Station, and the Berkeley Amtrak Station. Historic fine dining is all around, with Spenger's Fresh Fish Grotto a very brief 3-block walk away, while HS Lordships and Skates on the Bay are both only a 2-minute drive down to the Berkeley Pier. There you can enjoy a casual stroll out into a 360 degree panoramic dreamland at pier's end, or the fishing enthusiast can cast their line and find out what catches the Bay waters have to offer. For exercise and relaxation, head down by the water and walk the trails at Cesar Chavez Park or McLaughlin Eastshore State Park, and inhale the fresh air right off the Bay.
For a family moving in, there's education close by for all ages. Your can drop your little ones off at Rosa Parks Elementary, only 3 blocks away from home and en route to Longfellow Middle School just beyond it. Leave the house and arrive at Berkeley "B" High in just minutes; neither of these schools require you to traverse more than three streets respectively to reach, and that's no different for Berkeley Adult School, where grownups wishing to continue their education may enroll. Family life, sophistication, and a wonderful world of outdoors adorn the area around this eloquently styled property, and your sense of ownership will be completely satisfied each and every time you pull up to your home and take it all in... again and again.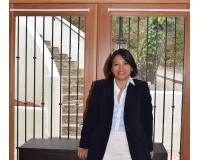 Author:
Alessandra Imanabadi
Phone:
510-504-2528
Dated:
June 9th 2015
Views:
320
About Alessandra: Hi, this is Alessandra and I have been practicing Real Estate for over 15 years because I truly love...