What Are You Waiting For
Do you have a Vision Board? Or maybe you call yours a Goal Board? We all have had one...you know the board with all the pictures from different magazines that reminds you of that dream car you want, the luxury trip you plan on taking, the great job that will generate lots of money, or that nice big house that you are going to buy...YEAH that one! What is the point in having this vision board, right? At the time it seemed like the right thing to do, right? Well, simply put, we humans tend to be a very busy species and constantly bombarded by distractions. Making use of vision boards serves several purposes, some of which include helping you to: 1) Identify your vision and give it clarity 2) Reinforce your daily affirmations 3) Keep your attention on your intentions.
I bet its covered in dust...or maybe its stashed behind a door...or just maybe you shoved way in the back of the closet...well wherever it is, its time to dust it off and see how far you have come...Are you anywhere near any of the goals you set out for yourself? Well, if not its time to change that. The time is NOW to bring that vision board to life! You took the time to create it, so now take the time to make each one of those dreams a reality!
Each and everyday, make it a point to look at your vision board and make yourself a personal promise to do at least one thing that gets you one step closer to achievement. Take a photo of your vision board...make it your screen saver on your cell phone, laptop and desk computer. Make your vision board come alive each and every day! If it is important to you, you will find a way!
No matter what happens during your day, your vision board is a constant reminder of where you intend to be. Appealing to you on both conscious and subconscious levels, it can work wonders toward keeping your mind focused on your goal, your attention on your intentions, and your life headed in the direction YOU choose.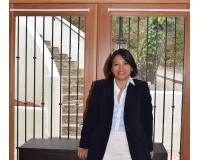 Author:
Alessandra Imanabadi
Phone:
510-504-2528
Dated:
July 6th 2015
Views:
1,872
About Alessandra: Hi, this is Alessandra and I have been practicing Real Estate for over 15 years because I truly love...